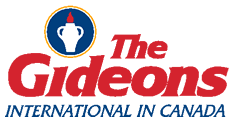 Team JoeJoomla is pleased to announce that The Gideons International In Canada are now active in our Charitable Non-Profit Ministries priority support forums. The Gideons International In Canada are part of an international missionary organization that started over 100 years ago in the United States. They are now established in over 180 countries. This makes them one of the largest missionary organizations in the world. The Gideons International In Canada is headquartered in Guelph, Ontario, Canada, and their International head office is in Nashville, TN, USA.
Team JoeJoomla will be helping The Gideons International In Canada change their current http://www.gideons.ca web site into a Joomla! CMS portal. Their website will be a completely new design. Watch for a more modern and upscale website, suitable for this association, to appear in the near future. You may have heard about the Gideon Bible from the song 'Rocky Raccoon' on the Beatles White Album, or perhaps actually seen a Gideon Bible in a hotel or motel as you travelled around the world. You can read more about who The Gideons are and what they do on their current web site.

Perhaps you would like to be involved in helping global charities and non profit organizations with their Joomla! projects? We have started a Team JoeJoomla priority support forum for this kind of volunteer support. Join the forums here at joejooomla.com and share your knowledge of Joomla! The more people who help, the better. You don't have to know everything about Joomla! just share what you know and help where you can.

This is an exciting opportunity to help guide organizations into the open source community through Joomla!. Open source can benefit charities and non profits in so many ways since most organizations of this type do great work but do not have the luxury of staffing their organizations with specialized IT skill sets the way large companies can.